Spearmint Castle is now free giveaway lifetime activation code for Coolnew PDF v110.1.1.1. Coolnew PDF lets you edit, merge, convert, compress, and secure PDF documents easily. You can work with images in PDF files, including move, rotate, crop, extract, flip, and more. Coolnew PDF offers a neat OCR function as well.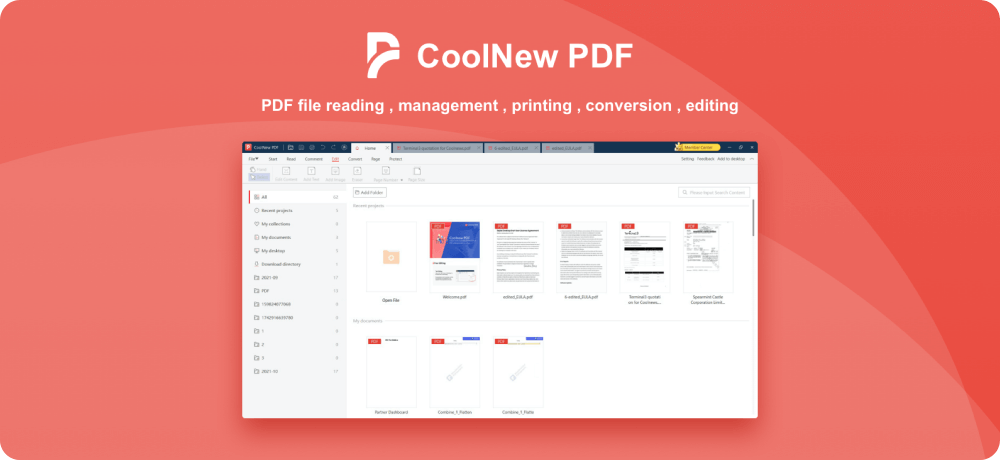 Coolnew PDF lets you convert PDF files to the most popular file formats including Word, Excel, PowerPoint, CAD, TXT, and image formats, supported for batch conversion as well.
CoolNew PDF features:
Easily edit PDF documents
Benefit from an intuitive interface
Work and edit images in PDF files
Convert PDF files to multiple formats
Convert multiple PDF files in batch
Download available for: Windows
Redeemable Instructions:
Download and install the CoolNew PDF software.
Start the application.
Click on the Member Center button to access the membership area for creatin free account.
Click on the Exchange button and choose any package price, the activation code you receive is for Lifetime and is not related to package selection.
A window will pop-up where you can fill in the redeemable code in the box. Fill in the redeemable code and click on the OK button.
Download Coolnew PDF v110.1.1.1
Lifetime activation code: LYg1Ni0gBs