You may be wondering whether you will need to get rid of your gas boiler if you've read news reports talking about banning them. There is currently no legislation that bans gas boilers. Legislation has been proposed to ban gas boilers in new builds from the year 2025 onwards, but it still has to be signed into law. Even if it becomes law, it doesn't apply to the gas boiler in the home you already live in.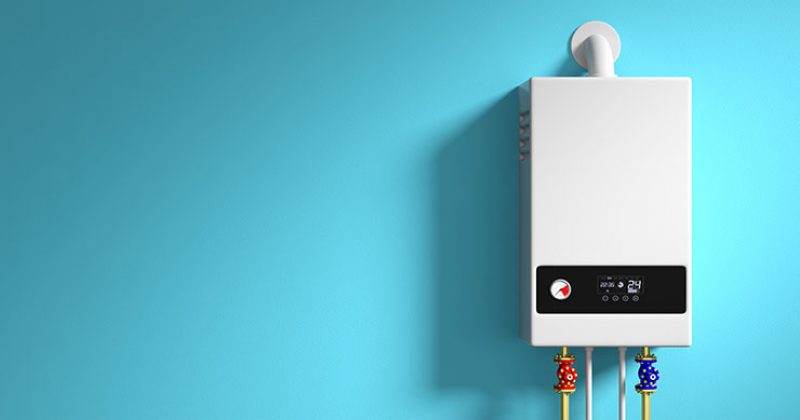 Content Summary
Why does the government want to reduce the use of gas boilers?
Must I replace my existing gas-fired boiler?
Is it worth switching to an alternative?
Will gas boilers be banned in 2035?
What will replace gas boilers?
Conclusion
Why does the government want to reduce the use of gas boilers?
The U.K. government has a goal of reducing carbon emissions and wants to reach a target of net zero by 2050. Approximately 14% of all emissions in the U.K come from the use of energy in homes. This is why the government wants homeowners to switch to alternative energy sources. Phasing out boilers powered by natural gas is a big part of achieving its goal of net zero.
A combi boiler system is found in many homes in the U.K. today. It requires little space and supplies hot water directly to taps or radiators without the need for a storage tank. Experts from Best Electric Radiators, Dimplex and Haverland, suggest using an electric radiator together with an electric water heater as a great alternative to a combi boiler that you can consider.
As part of the Boiler Upgrade Scheme, which started in April 2022 and will run for three years, households will receive £5000 government grants to switch to low carbon technologies like heat pumps.
Must I replace my existing gas-fired boiler?
If your gas boiler is still in good working condition, there's no reason to replace it. Millions of homes are heated by gas boilers and are still likely to continue doing so after 2025. It's only if your gas boiler needs replacing that you should weigh up the alternatives. Not all homes in the U.K are suited to fit heat pumps or solar panels, so you need to find a low-carbon alternative that suits your purposes.
Is it worth switching to an alternative?
If your gas boiler is not working efficiently and you want to replace it, you may want to consider an alternative if you want to future-proof your home. Eventually, there is likely to be a ban on selling gas boilers. The International Energy Agency has stressed that it doesn't want any new gas boilers to be sold after 2025. Given that the future of gas boilers doesn't look bright, it is best to switch to a low-carbon alternative for heating your home.
Will gas boilers be banned in 2035?
A ban on the sale of new gas boilers was initially meant to come into effect in 2035. There was a backlash due to homeowners stressing that they couldn't afford to make the switch. While newly built homes will have low carbon heating technologies from 2025, it's a bigger challenge for existing homes to be retrofitted with low carbon technologies like heat pumps or biomass boilers.
The date when gas boilers are banned could be extended, although climate experts advise against it and say it could make it impossible to achieve net zero targets. Some indications from the government suggest that phasing out gas boilers could be postponed to 2040.
What will replace gas boilers?
There are various alternatives to using a gas boiler. These include electric radiators, heat pumps, hybrid heating systems, solar panels and more.
Replacing a gas boiler with low carbon technology, such as a heat pump, can save homeowners annually on their heating bills, but the upfront costs of installing it are high, which is why incentives are needed for people to consider it.
With new government grants, heat pumps will be more affordable, and the difference from the costs of a gas boiler won't be as significant.
The U.K. government is planning to gradually bring in hydrogen boilers, but the switch to hydrogen is a long way off, so it isn't an option for today.
Conclusion
It is still unclear when gas boilers will be banned, but there is nothing in the law at present. Grants and incentives will help homeowners to move away from gas boilers and make the transition to low-carbon heating systems.