Figuring out the secret to business growth can be tricky. Maybe you seem to have hit a wall in terms of revenue increases or improving productivity. You're not sure how to move your company forward, and you're getting discouraged as one idea after another doesn't drive the results you're hoping for.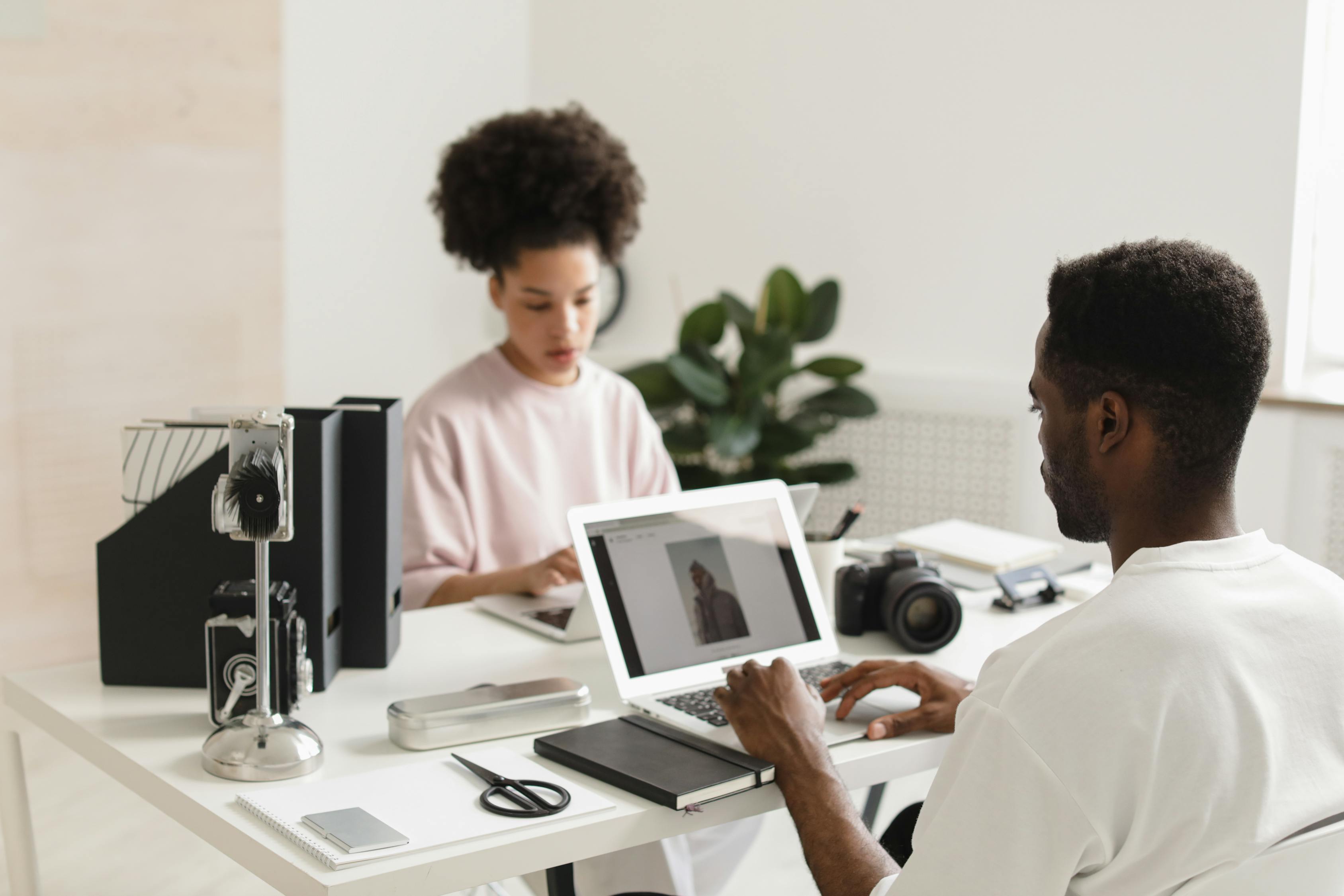 If you're struggling with technical issues holding your business back, you can look up workable solutions on PUPUWEB Blog. Furthermore, it might be time to consider new ways to incorporate innovative technology into your approach to business. If you're curious about exploring digital solutions for business growth, here are a few suggestions.
Content Summary
Effective Customer Support
Business Process Management
Cloud Technology
Mobile App Development
Content Marketing
Social Media Marketing
Time Management Tools
Digital Whiteboard
Effective Customer Support
Before you implement any new technical solutions into your operating model, it's important to ensure that you'll have access to reliable customer support. Whenever you're considering the purchase of a new software program or hardware tool, research their customer support services to find out whether or not you'll be able to speak with a tech support specialist to assist you with troubleshooting. Paying a little more for a program with great customer support is well worth the price!
Business Process Management
You might be tempted to start investing in new software systems today – but before you allocate your budget to these investments, take a look at your current internal processes and systems to see how you can tweak them for maximum productivity and effectiveness. Business process management allows you to easily find inefficiencies in your workflows and systems so that you can remedy the issue.
As you embark on the journey of business process management, you'll want to explain to your employees how this initiative will benefit them. For instance, you'll be able to automate processes that previously took up a lot of time, which will allow your team to complete tasks on a faster timeline. Illustrating the benefits of developing an iBPM framework will help you achieve employee buy-in.
Of course, as you apply your BPM framework to analyze different processes and how they intersect, you may need to update your model. Make sure to keep monitoring your framework and assess any changes you make for effectiveness.
Cloud Technology
Working with cloud technology can be a major boon for your business. Perhaps you and your team store and share documents in a free cloud storage system, but you might not realize that there are even more uses for cloud technology. In fact, you can use cloud computing throughout practically your entire software infrastructure – today, many businesses base their operations around reliance on cloud technology. If you're wondering whether expanding your cloud architecture could be the right choice for your business, you might want to consult with an IT specialist with expertise in this area.
Mobile App Development
Do you run an e-commerce business or provide a service that can be offered virtually? If you don't already have a mobile app for your company, it's time to launch one! It's okay if you don't have any personal experience with app development – you can hire an outside developer on a contract basis to tackle this project.
Before you start looking for a developer, you'll need to outline a clear vision for your app. Fingent recommends planning out your objectives, budget, project scope, and any other important specifications. Check out examples of mobile apps released by other companies in your industry for ideas.
Content Marketing
Maybe you created a business blog when you originally launched your company website. But after sharing a couple of posts, you stopped updating it – you simply didn't have the time, and the thought of hiring a freelance writer never crossed your mind.
But keeping your company blog up to date with frequent posts can help new customers find your business. In fact, your business blog can be at the heart of your content marketing strategy. By hiring a writer to publish fresh content regularly, you can share your industry expertise and draw in a larger audience.
Social Media Marketing
You might not have invested much time in social media marketing, other than setting up basic profiles for your business on a few popular platforms. Maybe you assumed that your target customers don't spend much time on social media, or that it would take too much effort to build up a real following. However, social media marketing does not require a significant financial investment, and it's one of the easiest ways to attract new customers and establish your brand. You may want to use social media scheduling software to prepare and schedule content in advance – that way, you can fill out your content calendar ahead of time and keep your profiles continuously updated.
Time Management Tools
Perhaps you've heard of time management software before, but you've always been hesitant to implement this technology within your own business. Maybe you're worried that your employees would feel like they were being micromanaged, or that they would feel constrained. But time-tracking tools can help you boost productivity and regain lost hours. If your team works remotely, it's certainly worth considering. ActiTime recommends implementing an automated time tracker into company software systems.
Digital Whiteboard
Collaboration is the key to company success – but it can be difficult to facilitate collaboration within your business, especially if lots of your team members are working remotely. However, using digital whiteboard technology can make everything much easier! A digital whiteboard allows your team to share documents, take notes together, create visual project maps and graphic mock-ups, and get everyone's ideas down on "paper" before moving on to the next step of a project. Choose a digital whiteboard program that integrates with your company's video conferencing software – this will be a huge perk for your remote team members, and it will eliminate potential technical issues that could crop up.
You might feel your business is stagnating, and you're not sure what your next steps should be. Digital innovation just might represent the solution. By testing out some of these technical improvements, you may be able to get your business out of a rut.
Looking for solutions to common technical issues? Find the answer to your problems on PUPUWEB Blog! Browse the blog today to fix your tech challenges.