Immarsat is planning an LEO network, with GEO satellites and 5G. Read more at Immarsat latest news: Inmarsat unveils the communications network of the future
Samsung saw profits jump in the second quarter. Read more at Reuters: Samsung Elec sees strong chip demand, mobile recovery as Q2 profit jumps
Windstream Enterprise launched digital voice lines, a new IP-based solution tailored to the need for critical safety voice applications. Read more at Windstream news: Windstream Enterprise Launches IP-based Solution to Address Critical Services
Telefonica Tech inked a deal to acquire Cancom to strengthen its Cloud and Cybersecurity division. Read more at Telefónica Tech acquires Cancom UK&I to build up a leader in cloud and digital services in Europe
Kyndryl, the company that will be created following the separation of IBM's Managed Infrastructure Services business, appointed David Wyshner as the company's CFO. Read more at IBM Newsroom: Kyndryl Names David Wyshner As Chief Financial Officer
T-Mobile CEO Mike Sievert will deliver a keynote address at CES 2022.
The FCC stated more than four million households have enrolled in its Emergency Broadband Benefit program. Read more at FCC Enrolls 4M+ Households in Emergency Broadband Benefit Program
Communications provider Empire Access tapped Nokia to help it deliver 10 Gbps fiber to 10,000 new subscribers in the Greater Binghamton area of New York State. Read more at Nokia News: Nokia and Empire Access bring ultra-broadband services to Binghamton New York
SAP announced it will onboard two of its finance and data management solutions to IBM Cloud for Financial Services to help accelerate cloud adoption within the financial services industry. Read more at IBM Newsroom: IBM and SAP to Help Financial Institutions Accelerate Cloud Adoption to Modernize Operations in a Secured Environment
O2 Investment Partners announced an investment in California-based fixed wireless internet service provider unWired.
Ookla documented 15 world capitals with the fastest 5G download speeds. Read more at Speedtest: Oslo Tops the List of World Capitals with the Fastest 5G in Q1-Q2 2021
T-Mobile says its low-band 5G network covers 305 million people and mid-band 5G covers 165 million people. Read more at T-Mobile Network News: A 5G Build Update! And a Look Toward the Future of 5G
Windstream announced plans to expand its fiber footprint to 3,250 more locations in the areas of Elyria, Ohio over the coming months. Read more at Windstream news: Additional Fiber Internet is Coming to Elyria Area from Kinetic
IBM unveiled IBM z/OS V2.5, its next-generation operating system for IBM Z which is designed with enhanced security and AI features as well as new capabilities to ease hybrid cloud adoption. Read more at IBM newsroom: Announcing IBM z/OS V2.5, Next-Gen Operating System Designed for Hybrid Cloud and AI
Deutsche Telekom's IT-focused subsidiary T-Systems inked a deal with Google Cloud to jointly develop new end-to-end solutions for public sector, health, automotive, and public transport use cases. Read more at Google Cloud and T-Systems Jointly Accelerate Industry Innovations for the Public Cloud
Telefonica Tech teamed with CloudStrike to strengthen its Managed Detection and Response service with cloud-based endpoint protection. Read more at Telefónica Tech partners with CrowdStrike to strengthen the digital protection of its clients
Vexus Fiber announced it will build fiber-to-the-home to 35,000 locations in the city of San Angelo, Texas. Read more at Vexus Fiber News: VEXUS FIBER™ ANNOUNCES PLANS TO BUILD NEW FIBER OPTIC BROADBAND NETWORK IN SAN ANGELO, TX
Colt Technology Services announced it will offer connectivity to the new pan-European equity derivatives market from its launch in September 2021. Read more at Colt Technology News: Colt Set to Connect to Cboe Europe Derivatives From Day One
The Fiber Broadband Association launched a new fiber optic technician training and certification program. Read more at Fiber Broadband Association to Launch National Fiber Optic Technician Training and Certification Program
Adtran expanded its Mosaic One platform to include three new cloud-delivered SaaS applications for network monetization and service optimization.
Clearfield announced the availability of its StreetSmart Collector Box, designed to help reduce the amount of cable that installers must manage in MDU environments.
Frontier Communications appointed Spencer Kurn SVP of Investor Relations, reporting to company CFO Scott Beasley. Read more at Frontier Communications Names Spencer Kurn Head of Investor Relations
The FCC has granted 5,676 C-band spectrum licenses. Read more at FCC Grants C-Band Spectrum Licenses
Ericsson will power Virgin Media O2's 5G standalone core deployment. Read more at Virgin Media O2 selects Ericsson 5G Core to power Standalone network deployment
Keysight Technologies announced it is the first to gain approval by the Global Certification Forum (GCF) for validating the RF performance of 5G new radio (NR) devices that support 5G NR standalone (SA) mode in millimeter wave bands. Read more at Keysight First to Gain Global Certification Forum Approval of Test Cases for Validating 5G New Radio mmWave Devices in Standalone Mode
DZS president and CEO Charlie Vogt has joined both the ATIS Board of Directors and ATIS' Next G Alliance.
T-Mobile announced 10 small towns as finalists in the operator's "Hometown Techover" competition. Read more at T-Mobile: One of These 10 Small Towns is About to Win Big. Meet the T‑Mobile Hometown Techover Finalists
CableLabs teamed with Kyrio to host DOCSIS 4.0 interoperability testing events from October through December 2021.
GE tapped Dell Technologies to overhaul its global IT infrastructure using the latter's on-premises cloud and APEX as-a-service solutions. Read more at Dell Technologies press release: GE Taps Dell Technologies to Simplify its Global IT Operations
The 25GS-PON Multi-Source Agreement Group doubled its membership to 34 organizations, with newcomers including CableLabs, DZS, INEA, OptiComm and Proximus, among others.
Intel reported Q2 2021 results, with revenue flat at $19.6 billion and profit down 1% at $5.1 billion. Read more at Intel Press Releases: Intel Reports Second-Quarter 2021 Financial Results
Vodafone Group reported results for its fiscal Q1 2022.
Samsung is expanding its software-defined networking (SDN) solutions for private 5G networks. Read more at Samsung Newsroom: Samsung Expands Its Lineup of SDN Solutions
Ericsson has partnered with Three Ireland and Glanbia for an indoor 5G network to trial use cases including augmented and virtual reality. Read more at Ericsson News: Ericsson, Three Ireland and Glanbia launch first indoor 5G network to boost Irish manufacturing
Microsoft acquired cloud security company CloudKnox. Read more at Official Microsoft Blog: Microsoft acquires CloudKnox Security to offer unified privileged access and cloud entitlement management
Google Cloud launched a private preview of its Healthcare Data Engine, a solution for healthcare and life sciences organizations that harmonizes data from multiple sources. Read more at Google Cloud Press Releases: Google Cloud Announces Healthcare Data Engine to Enable Interoperability in Healthcare
Zayo announced the deployment of a new subsea cable route connecting the U.K. to mainland Europe via the Netherlands. Read more at Zayo Newsroom: Zayo Announces Deployment of New Subsea Cable With Next-Gen Technology on Key Pan-European Route
Network integrator STL reported results for its first fiscal quarter and announced the acquisition of U.K. company Clearcomm Group. Read more at STL Press Release: STL records robust results – continues global expansion
Altiostar is expanding U.K.-based open vRAN lab
Altiostar announced expanding its UK-based open virtual radio access network (open vRAN) engineering lab by hiring new staff to support expanded software development, customer support and testing. Read more at Altiostar Press Release: Altiostar Expands UK Lab to Extend 4G & 5G Open RAN
Altiostar is expanding its UK-based open vRAN lab in one of the worldwide hot spots for RAN development.
Frontier Communications named a new Chief Communications Officer
Frontier Communications announced that Erin Kurtz has joined the Company as Chief Communications Officer. Ms. Kurtz comes to Frontier from XPO Logistics, Inc. where she was Senior Vice President, Communications. She reports to Nick Jeffery, Frontier's Chief Executive Officer. Read more at Frontier Communications Names Erin Kurtz Chief Communications Officer
Telefónica announced a new joint venture with KKR
Telefónica Colombia and KKR announced an agreement to form a new company which aims to deliver fiber to 4.3 million locations in Colombia over the next three years, responsible for implementing the most ambitious project for the deployment of fiber to the home (FTTH) network in Colombia, from which all operators in the market will be able to benefit. Read more at Telefónica Colombia and KKR announce leading company for FTTH deployment
Fiber infrastructure provider FiberLight hired Will Sears as its new Chief Revenue Officer
FiberLight announced Mr. Will Sears has joined its executive team as Chief Revenue Officer. Mr. Sears will lead FiberLight's sales initiatives and drive revenue growth by expanding on existing relationships and successes and developing new sales channels. Sears will collaborate with the FiberLight executive team to align sales strategy as they continue to drive the evolution of the business. Read more at FiberLight Hires Will Sears as Chief Revenue Officer
Firstlight Media tapped former Verizon Media exec Anthony Busse as its new Head of Sales, Americas
Firstlight Media announced a major boost in its go-to-market capabilities with the addition of highly regarded digital media executive Anthony Busse as head of sales, Americas. Busse will spearhead direct-to-consumer success for Tier 1 content providers and distributors using platforms built on cloud-native Gen5 architecture and will work with Firstlight Media's global sales team to address an industry-wide need for scalable, extensible, agile and highly-performant solutions. Read more at Firstlight Media Snares Anthony Busse as Head of Sales, Americas
Nokia wins first 5G radio contract in China
Nokia won its first 5G radio contract in China, securing a share in one of China Mobile's (0941.HK) three new 5G contracts, while Nordic rival Ericssonlost market share after getting caught up in a political spat. As is customary, Chinese companies took the lion's share of the order. Huawei took a majority share in all three contracts, followed by ZTE, according to a document published by China Mobile.
Ericsson and John Deere R&D reached a partnership agreement to research and develop solutions focused on 5G and IoT
Ericsson and John Deere have established a partnership agreement to research and develop technological innovation using 5G and Internet of Things (IoT) technology to address agriculture sector issues through connectivity and boost new agribusiness revenue. Proof of concept will be developed and implemented at the John Deere Precision and Innovation Agriculture Center (CAPI) in Campinas city, Sao Paulo. Read more at Ericsson and John Deere partner to boost 5G innovation in agribusiness
Frontier is making a big dent in its goal to pass 495,000 new sites with fiber in 2021
Frontier Communications Corporation reported financial results for the first quarter ended March 31, 2021. President & CEO Nick Jeffery said, "Frontier is now positioned with operational momentum and industry-leading leverage ratios to capitalize on the major growth forecast in the US fiber market." #letsgofrontier
BT's Openreach tested 25G PON fiber broadband technology with Nokia
Openreach and Nokia conducted the UK's first ever tests of a new 'Full Fibre' technology successfully, which could deliver ultra-reliable broadband services that are ten times faster than today's UK standard deployments. Test conducted at Openreach's Adastral Park lab in Ipswich, UK. Openreach to launch field trial in December 2021. Trials prove that current GPON and XGS-PON broadband technologies and future upgrades to 25G PON will work together seamlessly. Read more at Nokia Press Release: Openreach and Nokia test 25G PON fiber broadband technology
Xiaomi increased its market share in Q2, taking the second-place smartphone vendor spot for the first time ever
In Q2 2021, global smartphone shipments increased 12%. Samsung was the leading vendor with a 19% share of smartphones shipped. Xiaomi took second place for the first time ever, with a 17% share. Apple was third, with 14%, while Vivo and Oppo maintained strong growth momentum to complete the top five. Read more at Canalys Newsroom: Xiaomi becomes number two smartphone vendor for first time ever in Q2 2021
Ericsson and Telia have joined forces with Qualcomm Technologies, Inc. jointly testing a new industry-first feature in Telia's commercial 5G network
Ericsson, Telia, and Qualcomm are jointly testing a new 5G standalone feature with the new inactive state of Radio Resource Control (RRC Inactive), significantly lowers both latency and battery consumption for 5G smartphone users and enterprises, enables three times faster access to network resources and reduced battery consumption for smartphone users. Read more at Ericsson News: Industry-first 5G feature enables lower latency and increased battery life
Mavenir has deployed open vRAN, integrated with massive MIMO active antenna units, at Deutsche Telekom's O-RAN Town in Germany
Mavenir announced the deployment of Open vRAN software, integrated with multi-vendor O-RAN radio units and O-Cloud in the first live Open RAN with massive MIMO (mMIMO) Active Antenna Units (AAU) in Europe, as part of Deutsche Telekom's initiative, "O-RAN Town." Read more at Mavenir 4G/5G Open vRAN Deployed at Deutsche Telekom O-RAN Town
Samsung and mobile operator KT have launched South Korea's first standalone 5G network
Samsung Electronics and KT Corporation (KT) announced to launch Korea's first commercial 5G Standalone (SA) network service. This deployment will help accelerate KT's 5G vision to deliver socio-economic value and enhanced consumer experiences across Korea through the advancement of 5G. Read more at Samsung Newsroom: Samsung and KT Launch First Commercial 5G SA Network in Korea and 5G Standalone Architecture Technical White Paper
Altiostar's Nagendra Bykampadi elected as new co-chair for O-RAN ALLIANCE Security Focus Group
Altiostar announced that Nagendra Bykampadi has been elected as the new co-chair for the O-RAN ALLIANCE Security Focus Group (SFG). The O-RAN ALLIANCE Security Focus Group focuses on security aspects of the Open RAN ecosystem, works to tackle security challenges on all Open RAN components by using threat modeling and risk analysis techniques to specify security solutions. Read more at Altiostar's Nagendra Bykampadi is Elected as
O-RAN ALLIANCE Security Focus Group Co-Chair
Ericsson and Vodafone deployed standalone 5G core for precommercial operation in Spain
Vodafone Spain partnered with Ericsson to deploy the first precommercial network 5G Core Standalone (SA) in Spain and support the entire cloud-native 5G Core for standalone 5G network applications. Ericsson's dual-mode 5G Core will allow Vodafone to develop and test new use cases leveraging the characteristics of 5G standalone technology, enabling their customers to experience 5G's full potential. Read more at Ericsson News: Ericsson and Vodafone deploy 5G Core Standalone for precommercial operation in Spain
Verizon expanded 5G Home to 7 new cities and doubled LTE fixed wireless coverage
Verizon expanded 5G Home Internet to seven new cities including Akron, OH; Ann Arbor, MI; Columbia, SC; Durham, NC; Fresno, CA; Spokane, WA and St. Petersburg, FL. Also doubles LTE Home Internet coverage to more urban & suburban areas. New LTE Home customers get Verizon Internet Gateway which is state-of-the-art C-Band 5G Ultra Wideband-ready router. Read more at Verizon News Center: Verizon expands internet options for customers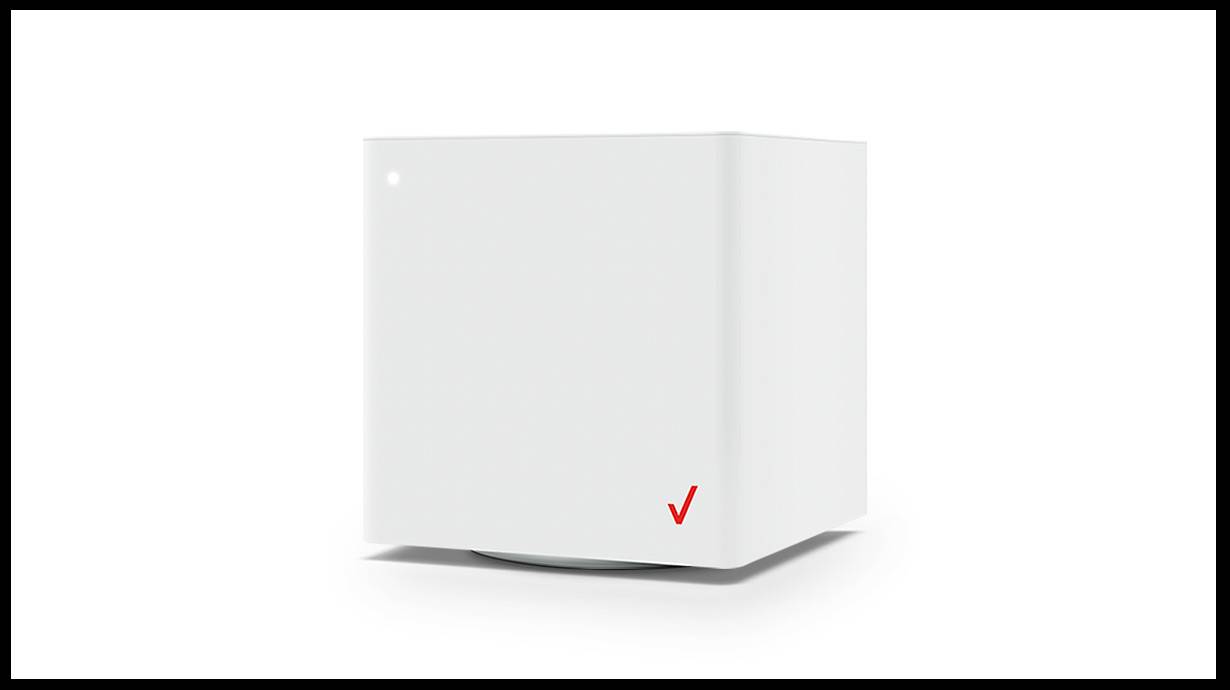 Small Cell Forum unveiled a proposed global framework for Open RAN networks using neutral hosts
Small Cell Forum (SCF) unveiled a proposed global framework for hosted Open RAN networks combining the qualities of Distributed Antenna Systems (DAS), Citizen Broadband Radio Service (CBRS)/OnGo and Joint Operator Technical Specifications for Neutral Host In-Building (JOTS NHIB) with Open RAN disaggregation and virtualisation to provide flexible and modular approach for neutral hosting and private networks. Download the proposal here. Read more at realwire press release: Small Cell Forum neutral hosts propose Hosted Open RAN global framework
Verizon and Huawei agreed to settlements in two patent infringement lawsuits, dismissing both cases
Huawei Technologies Co Ltd and Verizon Communications agreed to settle a pair of lawsuits alleging patent infringement. Huawei and Verizon filed joint motions to dismiss both cases and Verizon's counterclaims late on Sunday in two U.S. courts in Texas.
360 Communications has tapped Mavenir for open RAN CBRS
Fixed wireless service provider 360 Communications has selected Mavenir for Open RAN CBRS and Packet Core to help deliver service in rural areas of Oklahoma. Mavenir solutions enable WISPs serving rural communities to leverage Open RAN CBRS, RAN, cloud-native architectures gaining full control over their network. Read more at Mavenir press release: 360 Communications Selects Mavenir for Open RAN CBRS and Packet Core in Efforts to Bridge the Rural America Digital Divide
360 Communications selected Mavenir as its partner for end to end Open RAN using CBRS and EBS spectrum to support efforts to close the digital divide.
Keysight Technologies' 5G and IoT test solutions selected by DEKRA
Global test organization DEKRA selected Keysight Technologies' 5G and IoT test solutions to expand 5G new radio (NR), Wi-Fi 6 and Bluetooth 5 device regulatory compliance services. Read more at Keysight Technologies News Releases: Keysight's Test Solutions Selected by DEKRA to Verify 5G, Wi-Fi and Bluetooth Devices in Compliance to Regulatory Standards
Platform9 unveiled managed KubeVirt solution to unify virtual machines and Kubernetes stacks
Platform9 announced the launch of Platform9 Managed KubeVirt (PMK), the industry's first managed KubeVirt solution to offer a unified platform to run virtual machines (VMs) alongside containers to overcome the operational silos that exist today and standardize on Kubernetes as the control plane. The solution is entirely supported and managed by Platform9's expert team through active monitoring of clients' Kubernetes clusters 24/7.
DriveNets expanding presence in Asia Pacific to support the growing momentum of Network Cloud
DriveNets announced that it is expanding in Asia Pacific to support the growing interest from service and cloud providers in DriveNets Network Cloud. DriveNets by hiring highly experienced technical sales and operations professionals to work with innovative service and cloud providers in the region. Read more at DriveNets Press Releaase: DriveNets Expands Presence in Asia Pacific to Support the Growing Momentum of its Network Cloud