CuriosityStream will expand its European footprint through an agreement with SPIEGEL TV in Germany. Read more at CuriosityStream Press: CuriosityStream Expands Global Footprint with SPIEGEL TV
"This is a milestone moment for CuriosityStream, demonstrating our commitment to expanding globally through strategic distribution partnerships"
Cinedigm will partner with Exeest for a film submission platform for Fandor and its portfolio of channels. Read more at Yahoo Finance: Cinedigm Partners with Exeest to Power Fandor(R) Film Submission Portal for Independent Filmmakers Worldwide
Redbox Entertainment has acquired the North American distribution rights to "Bandit," which will be available in theaters and on demand in 2022.
A judge in Brazil has ruled that Disney cannot use its Star+ brand for now because it is too easily confused with Starz. Read more at Yahoo News: Disney Can't Use Star+ Brand In Brazil After Lionsgate's Starz Wins Court Round, Citing Customer Confusion, Trademark
iQiyi's international app, available in 191 countries across Southeast Asia, Middle East and North America, now supports Dolby Vision and Dolby Atmos.
BritBox accidentally charged some subscribers $757 for the month of July. The service retails for $6.99 per month. Read more at Whoops! Billing mistake overcharges BritBox subscribers by more than $700
Facebook is bringing its nascent cloud gaming service to iPhones and iPads through a web app that people will be able to add to their homescreens like a native app.
Hulu + Live TV is now available on Xfinity Flex. Read more at Comcast Corporate Stories: Hulu + Live TV Now Available on Xfinity Flex
Kaltura, which provides a video cloud platform, went public with a market value of about $1.4 billion. Read more at MarketWatch: Kaltura stock opens with a 15% gain, valuing company at more than $1.4 billion
Kramer Electronics acquires ACQUIRES Wow Vision
Kramer Electronics has announced the acquisition of Wow Vision Pte., a company that specializes in wireless-collaboration-software development, through the purchase of the remaining 50 percent of the outstanding shares of the company.
"We are incredibly excited that Wow Vision and its talented team of software engineers have joined the Kramer family," Gilad Yron, CEO of Kramer, said. "This acquisition will strengthen our research-and-development [R&D] capacity and enable us to continue accelerating Kramer's growth, especially in the strategic areas of networked software-based solutions, collaboration, unified communications and cloud technologies. It also demonstrates our ongoing commitment to investing in innovative technologies that offer our customers and partners better and smarter automated solutions to collaborate, share and communicate in hybrid working and learning environments." Yuval Cohen, Managing Partner of Fortissimo Capital and Chairman of the Board of Kramer, added,
"Kramer's growth is fueled by innovation and our ability to develop the best solutions in the market. Kramer continues to invest in technologies that will further enhance its leadership in providing solutions for the rapidly changing environment for how people communicate, work and study."
CTSI Acquires Collaborative Technology Solutions
Corbett Technology Solutions, Inc. (CTSI), a portfolio company of Wind Point Partners, has announced the acquisition of Collaborative Technology Solutions, LLC (CTS), a provider of audiovisual, security and other low-voltage solutions. Founded in 2015, CTS designs, engineers and supports customers across a range of low-voltage solutions. Its offerings include AV, security infrastructure, sound masking, mass-notification systems, structured-cabling networks, public safety and cellular-enhancement solutions.
CTS represents the third acquisition for CTSI since it partnered with Wind Point in June 2020. CTSI's acquisition strategy will continue to focus on acquiring communication, collaboration, life-safety and security-solution providers with complementary employee-focused cultures and a trusted commitment to customers.
According to Joe Oliveri, CTSI's President and CEO, "[CTS is] known for quality engineering and robust, attentive and individualized service. It's that commitment to customers that excites us here at CTSI. Our customers are our top priority, and I'm confident that existing and new customers alike will see that commitment reflected in our work."
DirecTV proposed offering of $3.1 billion aggregate principal amount of Senior Secured Notes due 2027
DIRECTV Entertainment Holdings LLC announced today a proposed offering of $3.1 billion aggregate principal amount of Senior Secured Notes due 2027 by its indirect wholly owned subsidiaries, DIRECTV Financing, LLC, a Delaware limited liability company, and DIRECTV Financing Co-Obligor, Inc., a Delaware corporation.
Lumen Technologies worked with approved summer games broadcast rights holders around the world, and will provide live transmission of Olympic events through its content delivery network. Read more on How Stadium Event Coverage Gets from the Stadium to Your TV or Device
LATIVO TV, a subscription video-on-demand service, is set to launch in the United States in fall 2021
LATIVO TV, a subscription video-on-demand (SVOD) service set to launch in the United States in fall 2021, targeting the growing Latino American community, LATIVO TV aims to celebrate and enable Latino talent, both on and off screen by providing a central hub to showcase their work. LATIVO TV will be the only multi-platform digital video subscription service offering a curated, relevant catalogue in both English and Spanish.
LG's $100,000 rollable TV is now available in the U.S.
LG Electronics USA announced the world's first rollable TV, LG SIGNATURE OLED R (model 65RX) is now available in the United States to order on LG.com. Featuring an unprecedented design, the TV carries a retail price of $100,000.
Anthony Katsur is the new CEO of IAB Tech Lab
IAB Tech Lab announced that Anthony Katsur will join as Chief Executive Officer, to bring renewed energy to enhanced global standards and code development at a pivotal moment in digital marketing.
Fubo Gaming reached a market access agreement for the forthcoming mobile Fubo Sportsbook in Pennsylvania
Fubo Gaming, a subsidiary of leading sports-first live TV streaming platform fuboTV and The Cordish Companies, announce reached completion of market access agreement for the forthcoming mobile Fubo Sportsbook in Pennsylvania. The launch of Fubo Sportsbook in Pennsylvania is subject to obtaining requisite regulatory approvals.
"Entering Pennsylvania, one of the largest sports betting and iGaming makers in the U.S., is a significant accomplishment for our forthcoming Fubo Sportsbook which, in this market, can also include mobile casino games"
HD thermal imaging camera
This advanced thermal imaging camera with an infrared sensor has a high distinctive sensitivity to perceive farther and subtler heat sources. The thermal sensor captures heat from the object and converts it into a signal to form a thermal image. Due to the unevenness of the image, the integrated algorithm enhances the original thermal image to realise the visibility and feasibility of object recognition. Besides, compensation is made for the blind pixels that appear in the imaging process. Therefore, the final thermal image shows more contrast and completeness. The thermal imaging camera has the important feature of ultra-low power consumption, which helps extend the device's battery life. The 384×288 infrared detectors consume only 70mW under the working conditions of 60Hz digital output as compared to 220mW of a similar product. Read more at InfiRay®: What Determines "Ultra clear" of Thermal Imaging?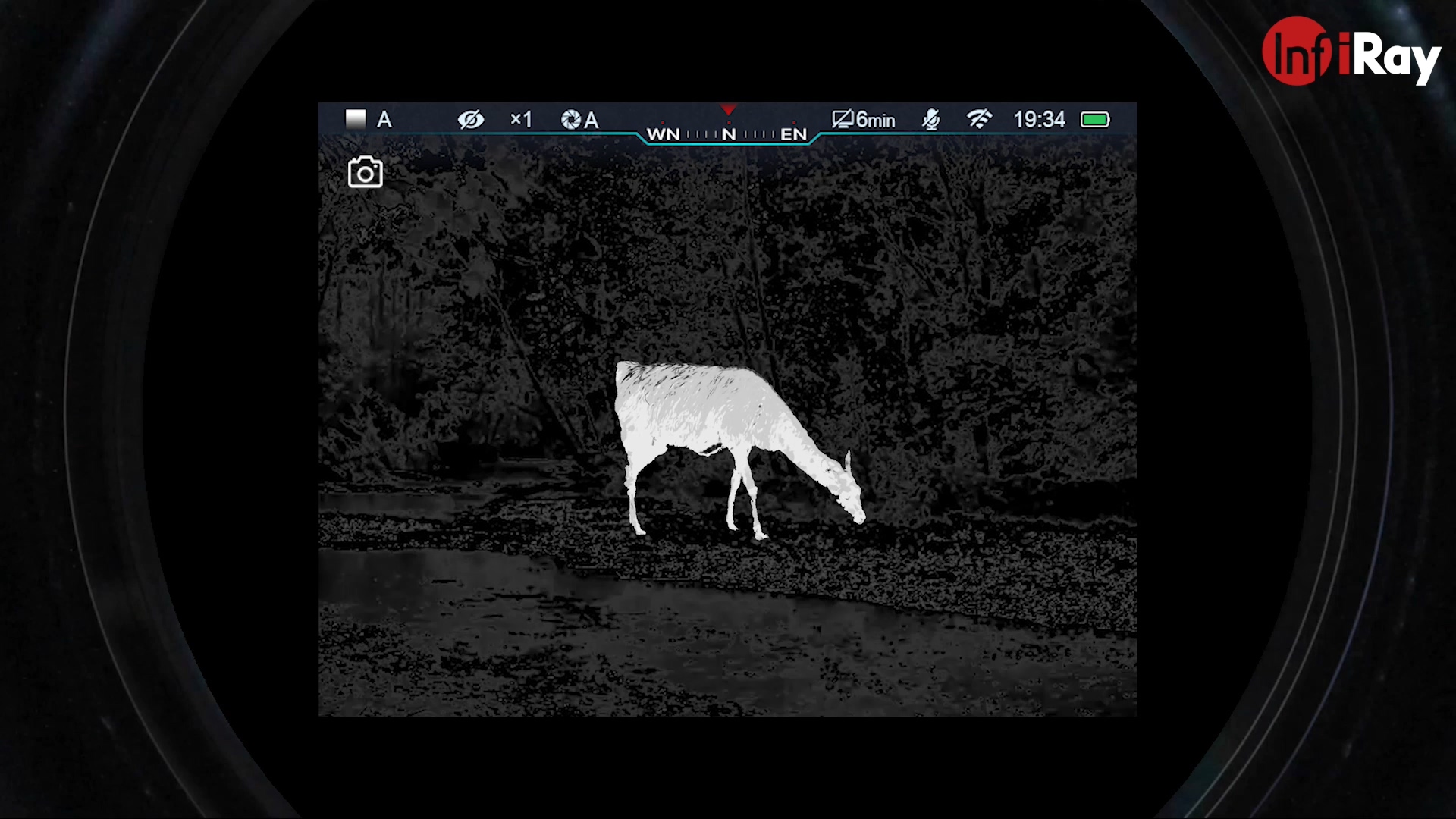 Netflix is reportedly working to build cloud gaming into its streaming platform
Netflix Inc. is planning an expansion into video games and has hired Mike Verdu, a former Electronic Arts Inc. and Facebook Inc. executive to lead the effort.
LG Ads appointed Raghu Kodige as chief executive officer
LG Ads announced the appointment of Raghu Kodige as chief executive officer. Ashish Chordia will move into the role of executive chairman. LG Ads also introduced Serge Matta as president. Ashish Baldua, who has served as the company's chief growth officer since 2017, will assume the role of chief product officer.
Roku is premiering a new weekly talk show, "The Show Next Door"
Roku Brand Studio and Maker's Mark Bourbon announces the premiere of "The Show Next Door", a weekly talk show where Randall Park hosts show with celebrity guests for Maker's Hour on The Roku Channel. First two episodes are streaming for free July 14, 2021.
The American Association of Advertising Agencies (4A's) has partnered with Reset Digital to launch Universal Inclusion
The American Association of Advertising Agencies (4A's) announced partnered with Reset Digital to launch Universal Inclusion, a new programmatic platform utilizing Neuro-Programmatic technology aims to eliminate bias to drive more meaningful connections between brands and consumers. Universal Inclusion helps ensure that advertising messages and subsequent placements will effectively resonate with their target audiences, resulting in greater ROI and marketing efficacy for the brand.
This whitepaper explores how digital shoppers' relationship towards technology has shifted since the pandemic, offering retailers and brands insight as to where they should make tech investments. Access the whitepaper direct link here.
Learning Tech Managers Power Hour: Esports In Education—Lessons Learned by AVIXA
In this webinar, learn from those who have successfully set up their own esports programs on how to conduct a needs assessment, define what equipment is required, and create operating procedures that allow technology managers and end-users to effectively use AV/IT resources. Jul. 19, 1:00pm EDT. Register now.
Modena Hub At Work—Connecting And Deploying Modena For Simple UC by Biamp
A live demonstration of how to make the required connections to a Modena Hub and how to commission the system for use in a simple UC huddle system. Jul. 27, 2:00am, 7:00am and 11:00am EDT. Register here.
Sony AV Tech Expo 2021
A virtual event highlighting Sony's portfolio of AV products, including LCD displays, projectors, direct-view LED, remote cameras and AI-based audio tools. Attendees can view interactive product demonstrations, gain insights and best practices for integrating and using powerful technology, meet with Sony's team of experts for live Q&A sessions, and network with the AV community. Jul. 27-28, 9:00am-5:00pm EDT. REGISTER FOR SONY'S VIRTUAL EVENT