Ceva unveils RivieraWaves UWB IP platform
Ceva RivieraWaves UWB IP platform is an ultra-wideband (UWB) turnkey mac and phy platform. The IP complies with IEEE 802.15.4z, accordance with FiRa Consortium specifications. RivieraWaves UWB IP platform delivers secure, centimetre-level accuracy and location information through time-of-flight (ToF) ranging and angle-of-arrival (AoA) processing.
Read more:
Perwyn acquired majority stake in Jersey Telecom's IoT (JT IoT) division
JT IoT has demonstrated consistent strong revenue growth, supported by a team of 70 people and more than 500 roaming agreements with global operators, JT IoT offers multiple network access through a single SIM, providing robust, secure, and always-on connectivity. JT IoT in-house developed Nomad CMP connectivity management platform provides a differentiated experience through real-time monitoring and control of large SIM estates. The business will remain headquartered in Jersey and JT will retain a minority stake.
Read more:
Deutsche Telekom, 1NCE and AWS collaborate to simplify IoT integration
Plug & Play IoT starts with Zero Touch Integration service makes sure devices are connected quickly to the worldwide IoT network of Deutsche Telekom and up and running easily through an automated device onboarding onto Amazon Web Services (AWS).
Read more:
Citymesh acquired Belgian Sigfox operator Engie M2M
Sigfox offers ultra-low power consumption combined with low hardware and network costs, suitable for IoT projects that use ultra-low bandwidth and need long battery life such as digital water meters, track & trace applications, and challenging locations such as concrete or underground structures. Citymesh now owns a national IoT network in addition to its 4G and 5G licenses.
Read more:
Cisco helps Rakuten Mobile advance 5G and IoT services
To support future 5G SA services with network slicing capabilities, Rakuten will introduce Segment Routing over IPv6 (SRv6) micro-segments, an extension to the SRv6 network programming model to address multi-domain 5G deployments across its network.
Read more:
Orange leads IoT Continuum partnership to accelerate massive IoT deployment
Orange, Sierra Wireless, Lacroix and ST Microelectronics have created the IoT Continuum partnership that aims to simplify and accelerate the mass deployment and industrialisation of IoT over LTE in Europe and beyond, including Cat M and Cat 1, and 5G.
Read more:
Everynet and Crown Castle are launching a national IoT network in the USA
The first phase of the rollout will cover the top 36 metropolitan areas and key logistics corridors across the country, expected to go live by the end of this year.
To enable the network, Everynet will use Crown Castle's towers with more than 40,000 cell towers and nearly 130,000 route kilometres of fibre. Everynet's 15-year commitment ensures that LoRaWan users can easily go live on the network to monetize their deployments such as smart sensors or monitoring tools.
Read more:
GSMA eBusiness Network uses blockchain to transform back-office roaming for 5G and IoT
GSMA collaborates with six mobile operators: Deutsche Telekom, CK Hutchison, Orange, Telefónica, Verizon, and Vodafone, established Blockchain for Wholesale Roaming (BWR) initiative to deliver an open-source blockchain that automates the operations of the wholesale roaming clearing and settlement process.
Read more:
GSMA Newsroom > Global Mobile Operators and GSMA Team up to Build Blockchain to Transform Back-Office Roaming
iBasis partnered with Sippio to meet the demand for unified cloud communications
With iBasis' expansion of cloud numbering and international voice termination combined with Sippio's fully automated, end-to-end cloud platform, delivering communications and carrier services and leveraging automation to eliminate the cost, complexity, and time of building direct routing as a one-off. This ensures reliability and redundancy on a global scale with high levels of security, compliance, and data privacy.
Read more:
Taoglas launches EDGE SoM range at MWC
Taoglas launched EDGE System-on-Module (SoM) portfolio for instant IoT development, designed for a range of technology applications including transportation, remote healthcare, and smart buildings.
Based on Taoglas' design platform, Taoglas EDGE SoM portfolio offers flexibility and scalability while shortening time-to-market for OEMs and enterprises. Taoglas' EDGE SoM portfolio integrating many technologies, including edge computing, centimetre-level positioning, various cellular standards and connectivity options, artificial intelligence, machine learning and machine vision AI, targeting applications such as smart agriculture, smart buildings, transportation, autonomous devices, V2X, construction and healthcare.
Taoglas SoM portfolio includes:
Read more:
u-blox centimetre-level positioning technology produces striped lawns
U-Blox has released a firmware update for Zed-F9R positioning module, bringing centimeter-level positioning to slow-moving use cases, simplify precise positioning for robotic lawnmowers and e-scooters. Zed-F9R-02B was designed for use in autonomous and industrial applications that require simple and efficient implementation and where rapid access to accurate positioning data is key, even in difficult signal environments such as dense cities.
Read more:
Maxim Integrated added glitch-free supervisor to protect low-voltage IoT applications
Designers can now enhance system reliability in low-voltage IoT applications with the MAX16162 nano-power supervisor with the glitch-free power-up. This supervisor IC can fully assert a system reset through the entire system power supply ramp, thereby eliminating low-voltage glitches during power-up and delivering higher system reliability.
Read more:
Foundries.io has raised $8m in series A funding to secure IoT
The series A funding was led by IQ Capital, with participation from Crane Venture Partners and Backed VC, should support Foundries.io's aggressive expansion plans through talent recruitment and marketing, to bring this platform to more companies around the world.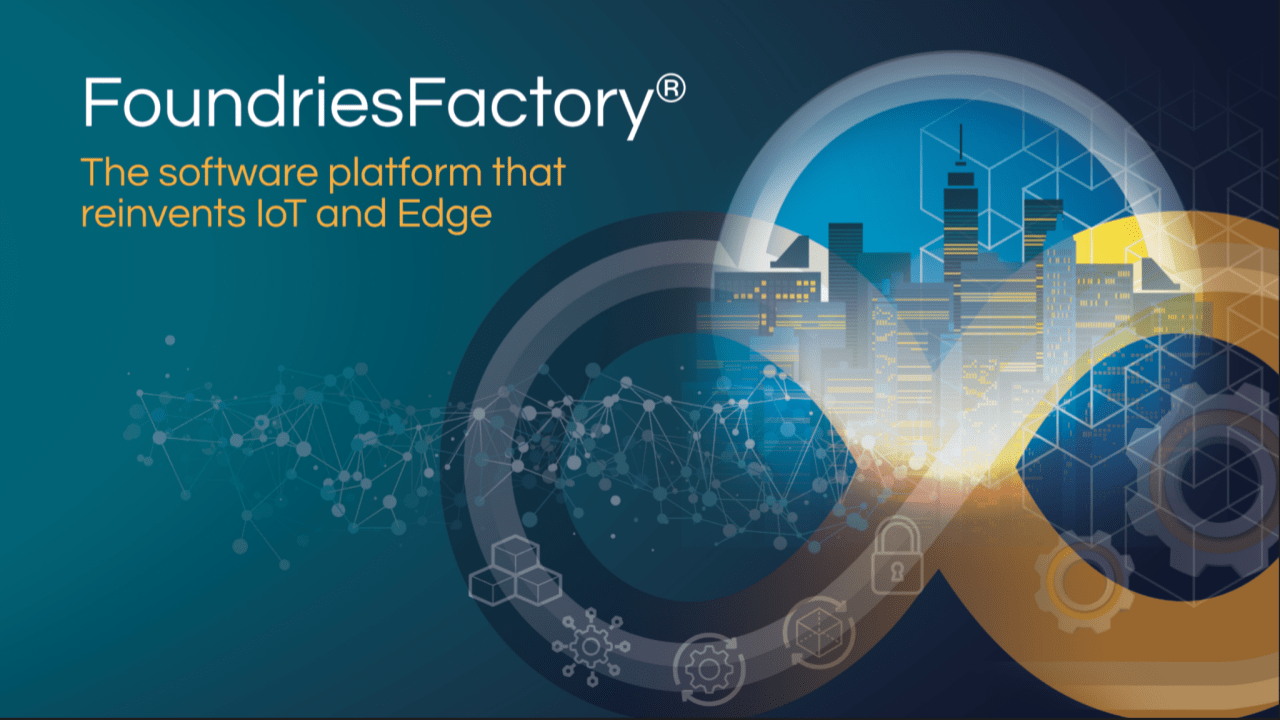 "OEMs can now couple their hardware innovations to a secure, production-tested base software platform, enabling freedom of choice of enterprise software and cloud providers using containerized applications and services."
Read more:
Digital Matter updates stack for LoRaWan in Israel trial deployment
Digital Matter has updated LoRaWan radio stack including support for the AS923-4 region, which was recently authorized for trials in Israel, according to the LoRa Alliance. This latest spectrum allocation should provide certainty and confidence to the Israeli market that full commercial LoRaWan deployments are open for business.
Read more:
Actility and Helium partner on IoT geolocation
Helium offering a decentralized, open-source IoT network based on public LoRaWan access points, is now compatible with Actility subsidiary Abeeway. Abeeway specializes in fused multi-technology low-power geolocation to provide IoT geolocation use cases using smart sensors, suitable for outdoor and indoor asset tracking as well as people's safety. A starter kit is available at ThingPark Market.

Read more:
Embrio Enterprises working with Orchestra Group to deliver IoT cyber-security dome defence in Asia
Harmony IoT: an enterprise-grade cyber-security protection dome for continuously identifying and monitoring all the smart connected devices in the enterprise's surrounding airspace.
Harmony Purple: an automated blue team and red team technology that layers its patented attack path scenario engine on top of an organization's existing cyber capabilities.
Telit LN920 supports bands from 600MHz to 3.7GHz
Telit has announced the LN920, a compact M.2 (NGFF) data card in LTE Cats 6 and 12 versions, with broad-spectrum support for all bands between 600MHz and 3.7GHz, including CBRS (band 48) and first responder (band 14), come with certification by major regulators and tier-one operators in the USA, Canada, Europe, Japan, and Australia. LN920 powered by Qualcomm Snapdragon X12+ LTE modem, suit for mobile computing, enterprise routers, and IoT devices that need download speeds of 300 to 600Mbit/s, high-precision GNSS location, WCDMA (3G) fallback, and the ability to be sold worldwide.
Read more:
Anglia Components to distribute Taoglas IoT products
The partnership broadens Anglia's range of existing IoT components including RF, antenna, cables, and connectors. Taoglas has a portfolio of external and embedded antennas with RF antenna design, covering cellular, GPS, GNSS, wifi, Bluetooth, UWB, NFC, RFID, LPWA, ISM band, and satcom applications. To browse the full range of Taoglas products available from Anglia Live.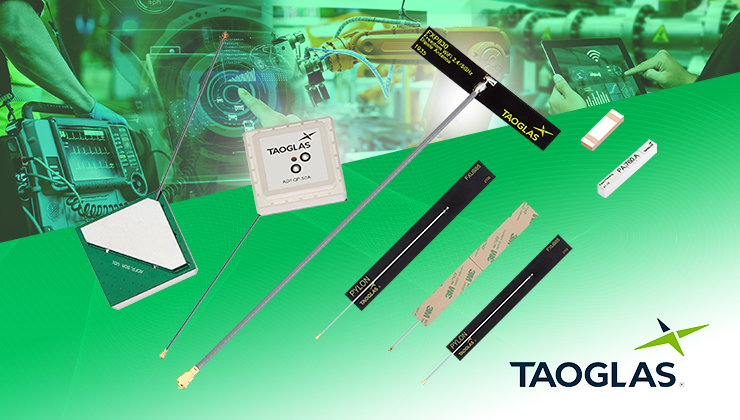 Read more:
Nozomi Networks discovered IoT security-camera vulnerability
This vulnerability could affect a software component from ThroughTek, which is part of the supply chain for many OEMs of consumer-grade security cameras and IoT devices. The risk of using vulnerable cameras is unauthorized access to confidential audio and video camera feeds.
ThroughTek notifies its customers and committed to fixing the vulnerability by adding a layer of encryption based on DTLS ECDSA-PSK. ThroughTek's web page addressing the SDK vulnerability advises its customers to enable security functionality or upgrade to a current version.
Read more:
Digi ConnectCore 8M Mini SoM designed for mission-critical applications
Digi has expanded ConnectCore family of products with ConnectCore 8M Mini system on module (SoM), an integrated SoM platform based on the NXP i.MX 8M Mini applications processor. Featuring a balance of performance, power and cost, it is designed for mission-critical industrial, medical, transportation and agriculture applications.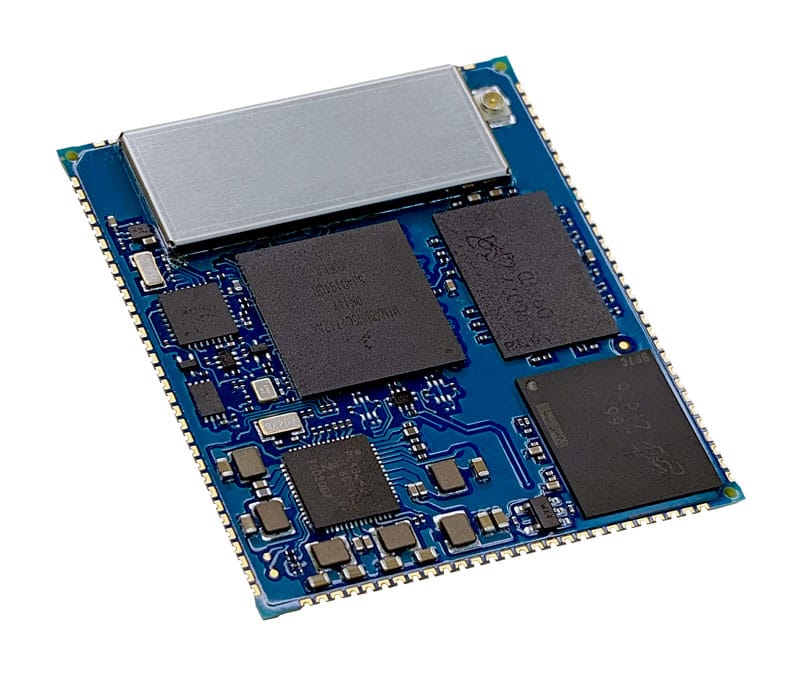 Read more:
KORE is working with Koch Strategic Platforms exploring new IoT use cases to solve pressing problems facing society.
Including technology to address the health and safety of people in public spaces, enable manufacturers and plants to increase sustainability, and improve supply chains to make global commerce more efficient.
"Koch Strategic Platforms is excited to explore new opportunities in the connectivity space with KORE. As Koch companies continue to transform, we will be able to test solutions in real time across a variety of applications around the world"
Read more:
Four Telit modules certified and approved for use on FirstNet
With the addition of the ME310G1-WW, ME310G1-W1, ME910G1-WW, and ME910G1-W1, Telit now has nine modules and data cards certified for use on FirstNet. The latest certifications extend that approval to LTE-M on the FirstNet network in the B2, B4, and B12 bands.
Read more:
Quectel set to reach cellular IoT module milestone
Quectel is set to surpass the US$ 1 billion mark in annual revenues, according to Berg Insight, which estimates that global cellular IoT module shipments increased 14 percent to a record level of 303 million in 2020. Read more at Berg Insight > Shipments of cellular IoT modules exceeded 300 million units in 2020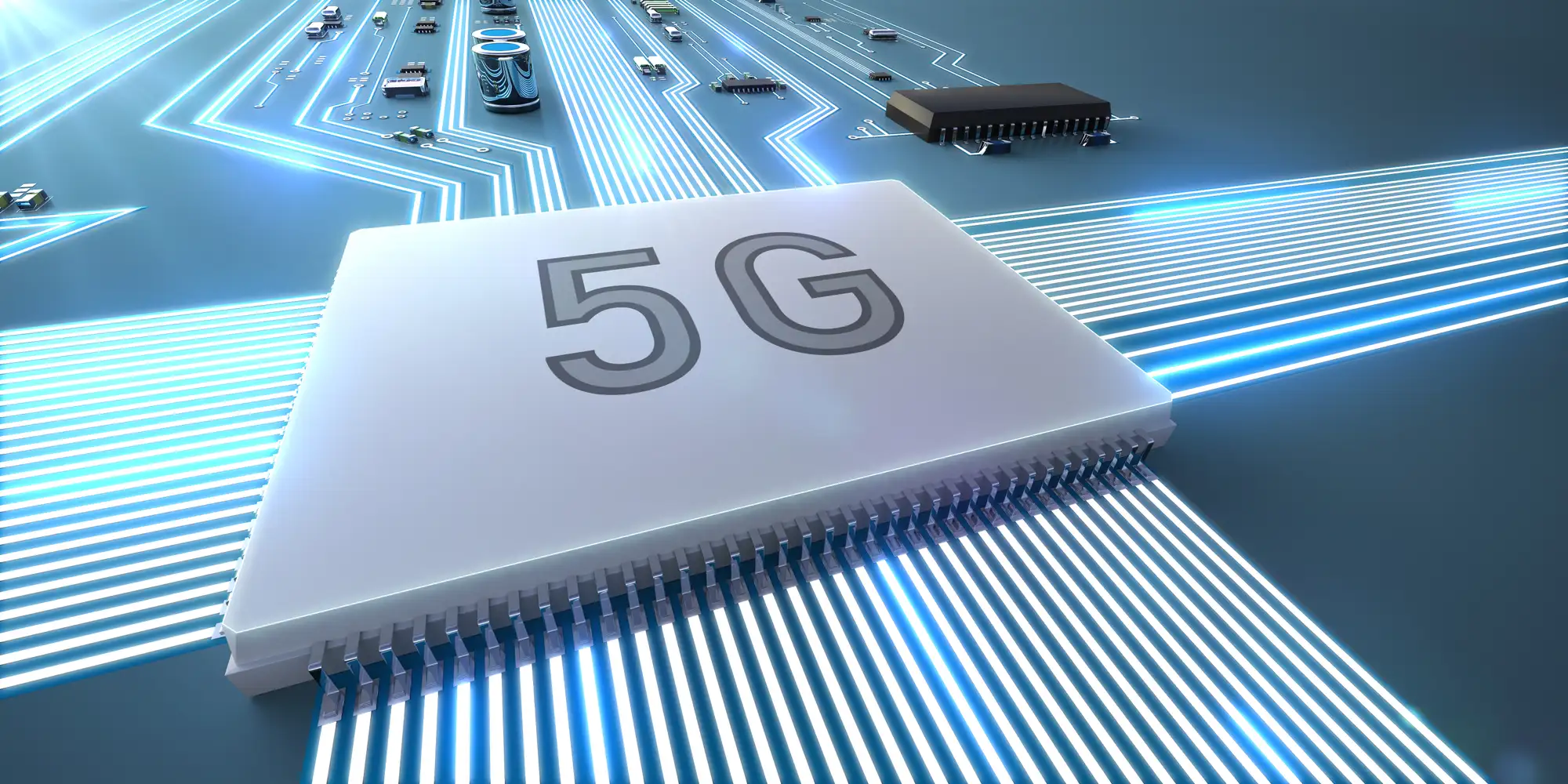 Renesas Electronics extends support for Microsoft Azure RTOS access from 32-bit MCU families
All mainstream 32-bit MCU families from Renesas Electronics have access to the Microsoft Azure real-time operating system (RTOS) embedded development suite, including its Azure IoT middleware. Azure RTOS is integrated and available out-of-box in the recently released FSP flexible software package version 3.0 for the company's RA MCUs, and the Synergy SSP software package version 2.0 for Synergy MCUs. Azure RTOS support for Renesas' RX family is provided through the e2 Studio integrated development environment.
Read more: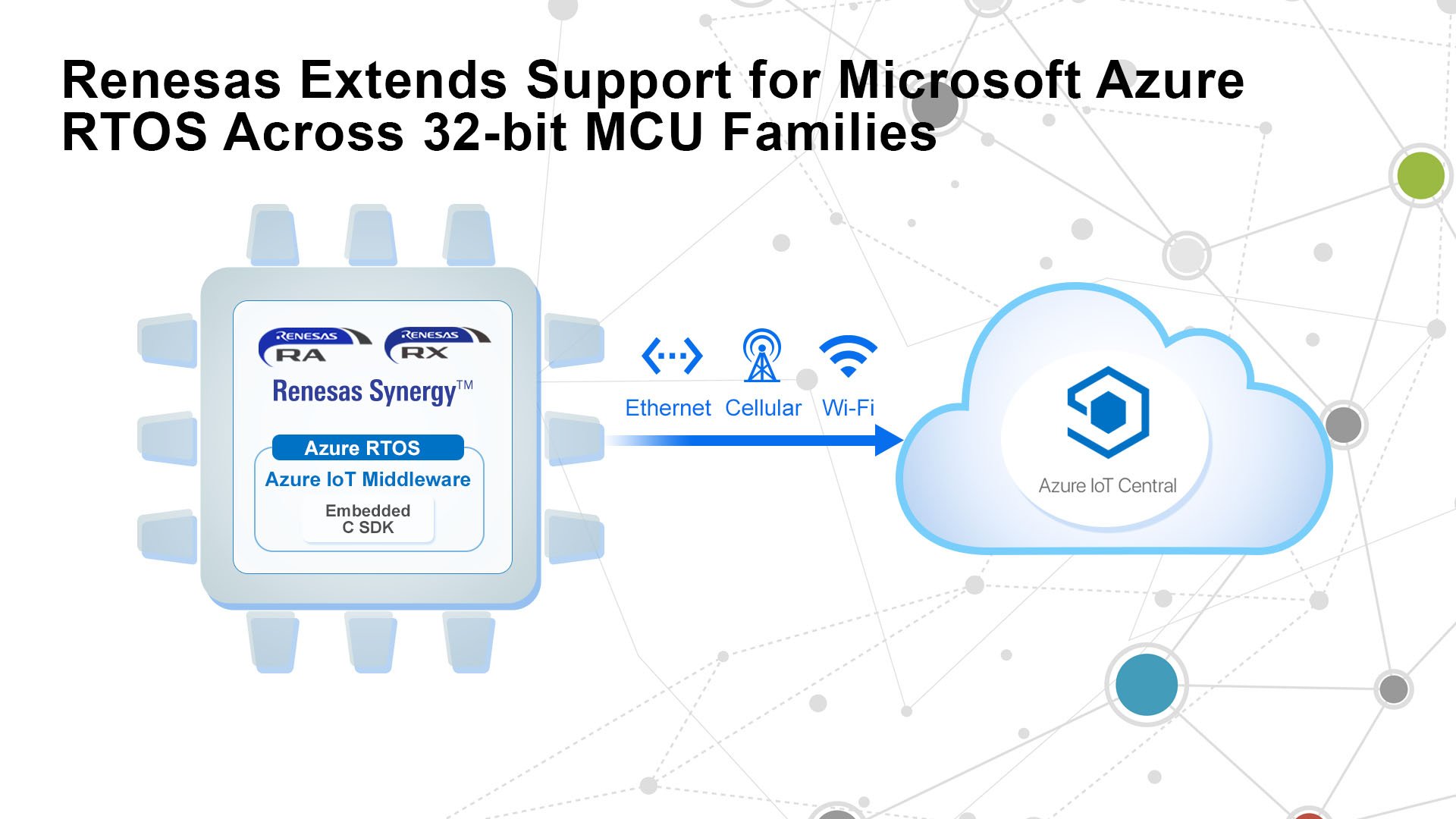 Cisco routers extend IoT networks to edge
Cisco has announced a new portfolio of Catalyst industrial routers to extend the power of enterprise networks to the edge with the flexibility, security, and scalability needed for IoT. Featuring 5G capabilities, the portfolio lets organizations run connected operations at scale with a choice of management tools suitable for both IT and operations. The unified architecture simplifies collaboration between IT and operations and streamlines their deployments from the enterprise to the edge.
Read more:
Skylo and Inmarsat work together to enable commercial NB-IoT over satellite service
Aims to connect machines in remote areas, across oceans, and in dense metropolitan areas, Inmarsat will provide the satellite capacity backbone to deliver its IoT services for connecting machines and sensors.
Read more:
Thales launched the world's first all-in-one IoT out-of-the-box connectivity activation and lifecycle management platform
The Cinterion IoT Connectivity Activation solution simplifies and digitalizes cellular connectivity and the daily operations of industrial IoT device manufacturers and service providers. Based on standard eSIM technology, it eliminates the need for IoT service providers to set up and run complex eSIM remote subscription provisioning platforms. The solution helps to mitigate network disruption, boost ROI, and meet SLAs. It is part of a broader array of IoT services that provide efficiently and secure remote lifecycle management of Cinterion IoT devices.
Murata and Pycom collaboration reduce time-to-market for IoT projects by 70%
The strategic collaboration brings together Murata's IoT radio connectivity module technology and Pycom's design and integration expertise in rapid IoT development and scaling.
Based on Murata's 1SC and 1SJ cellular Cat-NB1/M1 and LoRa(WAN) modules, the EVK gives every device the best possible chance to connect and stay connected by featuring four LPWAN networks in one small OEM module, flexibly mounted on different boards. These include M.2, feather, reference designs or custom designed PCBs. Other features include an ARM Cortex H7 microcontroller and an NXP security chip.
Both the Murata-based Pycom EVK and SDK will be available from 15 September 2021. The current disruption within the electronics industry may result in longer lead times.
Read more:
Laird announces the Patented FlexPIFA 6E Antenna
Laird Connectivity has added the FlexPIFA 6E to its internal wi-fi antennas to provide coverage of all three wifi bands including the new Wifi 6E (802.11ax). Laird Connectivity said it was first to market with the original FlexPIFA antenna and is following with a first-to-market flexible planar inverted-F antenna (PIFA) Wifi 6E antenna. Read more at Laird Connectivity Newsroom > Laird Connectivity Announces the Patented FlexPIFA 6E Antenna with Best-in-Class Performance for all Three Wi-Fi Bands, Including the New 6 GHz Band
We are delighted to announce the FlexPIFA 6E antenna series which extends our internal Wi-Fi 6E antenna capabilities, and offers excellent performance across all three Wi-Fi bands in a compact, ultra-reliable Planar Inverted-F Antenna (PIFA) format. https://t.co/Nsk6X1asoX pic.twitter.com/VM2DMh2BMg

— Laird Connectivity (@LairdConnect) June 16, 2021