Google's Project Fi launched Bill Protection feature that will cap your $10 per GB data bill at $60 a month, while still allowing you to use as much data as you want, essentially creating its own version of an unlimited data plan.
If you run over 15GB in a month as an individual user (the number is different for group plans), you'll be throttled to 256Kbps, you can pay the usual $10 per GB to opt out of the slower speeds.
Bill Protection for Project Fi users on group plans will kick in at different usage levels, depending on the size of your group. Bill Protection also applies to international use and data-only service (for laptops, tablets and cars), Google adds.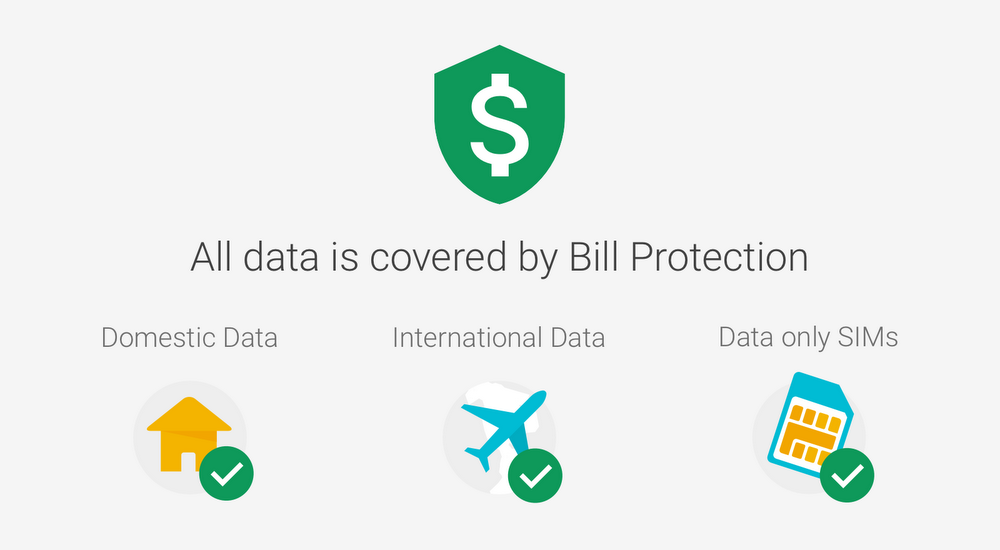 Project Fi says the update will start rolling out to individual and group plans today, and current users will see the changes on their next billing cycle.
After 15 GBs, individual users will see slower speeds. Video isn't treated any differently. More info here: https://t.co/8RK1rzvedr

— Project Fi (@projectfi) January 17, 2018
Source: Project Fi Help: Find your Bill Protection data level