Goldman Sachs plans to build a digital bank but, at the moment, it is not focused on providing a crypto wallet.
WisdomTree has announced that its physically-backed Bitcoin ETP has listed on Germany's Börse Xetra.
Exodus said it has raised more than USD 59m between April 8 and April 12 from over 4,000 investors in its regulated public crypto offering.
The Stacks Foundation launched their Stacks Accelerator, a mentorship-driven program backed by Hiro Systems, Daemon Technologies, and Freehold, which will invest in early-stage startups building on Bitcoin (BTC) via the Stacks (STX) blockchain.
Enso Finance said it has raised USD 5m in its private fundraising round.
The European Central Bank (ECB) announced that it received 8,221 replies to their public consultation on a digital euro, mostly from citizens and the rest from businesses and professionals in the payments sector. According to the commentators, privacy is considered the most important feature of a digital euro, while licensed intermediaries should play a role in the provision of digital euro services, and all currently available hardware and software solutions could be adapted to use a digital euro and make payments similar to cash transactions.
The South Korean gaming regulator will have to justify its refusal last year to issue age certification to a blockchain-powered game from the developer SkyPeople in court.
BitBank has posted a new record for the collective amount of customer assets it has under its custody. The trading platform had some USD 2.66bn worth of tokens in customer wallets as of April
Southampton FC said it has renewed their partnership with the Coingaming Group as Main Club Partner for another three years, with their brand, Bitcoin sports betting firm Sportsbet.io, continuing as the club's front-of-shirt sponsor.
Basel Committee Calls for Adaption to Climate Risks. Two new reports from the BCBS outline banking system exposure to climate-related risks and recommend methodologies be adapted accordingly.
MAS Penalises Bank J. Safra Sarasin for SoW/SoF Failures. The bank failed to establish the source of wealth and source of funds of customers and beneficial owners of higher-risk customers, MAS said.
Digital ID Perceived As Beneficial in Combatting Financial Crime. Digital IDs are perceived as beneficial for the fight against financial crime, an ACAMS-RUSI survey finds. However they may also present risks.
China: CFCA Starts to Embed LEIs in Digital Certificates. The China Financial Certification Authority has also become the first certification authority to become a validation agent in the Global LEI System.
US SEC Identifies Accounting Issues with SPAC Listings. Some warrants issued to early SPAC investors may have been recorded as equity instruments when they should have instead been recorded as liabilities.
FSC Korea to Create Policy on Use of AI in Financial Services. The policy seeks to improve fairness and transparency, and protect consumers from newly emerging financial crimes.
BaFin Faces Criminal Probe Over Wirecard Response. BaFin has been under fire since mid-last year for failing to properly respond to multiple red flags signalling an accounting fraud at Wirecard.
US SEC Warns of Misleading Statement Regarding ESG Investing. Many financial firms may be offering ESG products only because it is lucrative to do so, says SEC commissioner Hester Peirce.
HSBC Agrees to Share Documents in Meng Extradition Case. A Hong Kong judge has approved an agreement between Huawei and HSBC that includes document sharing by the bank, with some redactions.
New Zealand Introduces Law on Mandatory Climate Disclosures. Disclosures will be required for financial years commencing in 2022, meaning the first disclosures for around 200 organisations will be made in 2023.
FSB Issues Guidance on Implementing SFT Data Standards. The FSB has published FAQs to help national authorities implement the SFT Data Standards to facilitate global collection and aggregation of SFT data.
HSBC Agrees to Share Documents in Meng Extradition Case. A Hong Kong judge has approved an agreement between Huawei and HSBC that includes document sharing by the bank, with some redactions.
Nomura Establishes Internal Team to Probe Archegos Loss. Nomura has set up the team to look into the bank's risk management practices. It plans to disclose details of Archegos loss in late April.
Korea Enhances Regulatory Sandbox Through Legislative Revisions. The revisions will allow sandbox participants to file requests to the FSC and other relevant authorities for changes to regulations.
RBNZ Establishes Standalone Enforcement Department. The new department will work to incentivise and manage prudent behaviour as well as hold institutions to account for non-compliance.
Thailand to Require UBO Transparency in Bond Markets. Non-residents who invest in debt securities in Thailand are required to open Segregated Securities Accounts with custodians at the UBO level.
ASIC Sets Expectations on New Complaints Handling Obligations. ASIC plans to check in with industry at various stages of implementation and assess whether its expectations about preparation are being met.
Singapore Court Jails Money Mule for Over 3.5 Years. The woman received more than S$730,000 in criminal proceeds in various bank accounts she set up for her "online lover".
SEBI Fines Yes Bank, Three Others for Mis-selling AT1 Bonds. SEBI says Yes Bank misled individual investors into buying risky AT1 bonds and did not inform them of the risks involved or conduct risk profiling.
US consumer prices rose by the most in more than 8-1/2 years in March as increased vaccinations and massive fiscal stimulus unleashed pent-up demand, kicking off what most economists expect will be a brief period of higher inflation.
Sovryn announced that a consortium led by investor Anthony Pompliano's Pomp Investments has agreed to a BTC 150 (USD 9.4m) investment in the protocol, after its proposal was formally accepted by the Sovryn community.
ConsenSys announced the final close of its USD 65m formation round to accelerate the convergence of DeFi and Web3 applications on Ethereum with enterprise blockchain infrastructure.
Thai Kasikornbank (KBank) is exploring DeFi as it tries to grow its business regionally via the digital platform.
METACO said it has launched METACO Harmonize, an end-to-end digital asset orchestration system for institutions.
THORChain (RUNE) announced that the multichain chaosnet is now live to the public.
Boerse Stuttgart Digital Exchange (BSDEX) said it has reached a trading volume of EUR 0.5bn (USD 596.9m) since the beginning of 2021.
Gryphon Digital Mining said it has raised a USD 14m in a Series A round to launch a Bitcoin mining operation with zero carbon footprint.
Banco Central do Brazil, is making progress on plans to digitalize its currency, the real, and should have news on the matter soon, the bank's president Roberto Campos Neto said.
The European Investment Bank plans to utilize the power of blockchain to sell bonds, potentially boosting use of the digital-ledger technology as a tool for the region's debt market.
Voyager Digital's monthly Investor Sentiment Survey revealed that 77% of their investors also invest in equities, but the vast majority, or 75%, prefer crypto, the emailed press release said.
Kent Swig has secured a minimum of USD 6bn in gold reserves to back his new token.
Tether Operations Limited said that USDT tokens have more than doubled this year to a market capitalization of USD 45bn. They added that "institutional and corporate usage form the lion share of demand for USDT, with [USD] 24 billion added since January 1, 2021, a gain that is greater than the combined market capitalization of all rival stablecoins combined."
Korbit has announced that it will auction non-fungible tokens (NFTs) representing the nation's first-ever bitcoin and ethereum trades, conducted in 2013 and 2016 respectively – and will donate the proceeds to charity.
Cyworld said that it is "in talks with major gaming companies" about a number of possible deals that would see software-makers use its dotori cryptoasset as an in-game currency.
Securities and Exchange Commission (SEC) will be obliged to decide whether to permit another bitcoin (BTC) exchange-traded fund (ETF), after it posted a document stating that it had received an application from WisdomTree.
The Board of Directors of MicroStrategy will be paid in bitcoin, CEO Michael Saylor announced.
BitRiver announced the pre-sale of the BitRiver token (BTR), an ERC-20 utility token that represents one watt-hour of power in BitRiver's colocation facility in Bratsk, Siberia, Russia.
Canaan reported a net loss for 2020 of about USD 33m. Its 2020 net revenue amounted to about USD 68.6m, compared to USD 217.3m in 2019. Gross profit in this period is reported as USD 5.8m compared to USD 78.8m a year ago.
Electric Coin Co. announced Halo Arc for Zcash, a product suite to launch "the next generation of Zcash."
ConsenSys-backed Virtue Poker, the multi-chain, Ethereum (ETH)-based decentralized poker platform licensed by the Malta Gaming Authority, said it has completed a strategic investment round of USD 5m, and plans to use the funds to bootstrap Virtue Poker's mainnet launch, which is scheduled for May 2021.
Boson Protocol announced that it has raised USD 25.8m in its public token sale, bringing the total funds raised by the company to USD 36m.
A number of the chat app Telegram's investors in the failed TON blockchain project have reportedly begun receiving refunds.
The Sandbox announced they have gained multiple partners from the non-fungible token (NFT), investment and music industries – including Nifty Gateway, 21x, Gemini, Gemini Frontier Fund, Galaxy Interactive, Bill Lee, Ken Howery, Chris Ye, and band Avenged Sevenfold.
LIBOR Phase-out, RFR Adoption: A Path Forward for Sri Lanka. The CBSL should play a more active role in facilitating the transition in Sri Lanka, says Lalinda Sugathadasa, Head of Research at ICRA Lanka.
G20 to Use All Available Policy Tools for As Long As Required. G20 Finance Ministers and Central Bank Governors committed to avoiding any premature withdrawal of Covid-19 support measures, in line with the FSB's recommendations.
China Issues Largest Ever Antitrust Fine Against Alibaba. The 18bn yuan penalty is the highest antitrust fine ever to be imposed in China, equivalent to 4% of Alibaba's 2019 revenues.
PBOC Researchers Call for Establishment of Yuan Futures Market. Offshore RMB rates are becoming increasingly influential, suggesting that they will play an even bigger role in pricing in future.
Bloomberg Confirms BSBY Adheres to IOSCO Principles. BSBY includes a term structure and systemic credit-sensitive spread, and can be used to supplement Term SOFR in the lending market.
BOT to Prohibit THBFIX-based Transactions from 1 July. New transactions based on THBFIX including loans, bonds, and structures notes must stop from 1 July 2021.
Korea to Root Out Speculation in Real Estate Market. The FSC is setting up a special financial response team and new monitoring system to root out speculation in the property market.
Shenzhen Stock Exchange Merges Main, SME Boards. The merger will enable companies to better leverage the capital market for growth and improve overall efficiency, the SZSE said.
PBOC Starts Testing Digital Yuan in Hong Kong. Hong Kong residents participating in pilot tests can use the digital yuan for purchases in Shenzhen.
RBI Formalises Quantitative Easing Programme. While the RBI has often purchased government securities, this is the first time it has committed to an amount upfront.
Trezor announced four things set to come out this year: Trezor Suite Mobile app for Android, Bitcoin Full Node, CoinControl, and Child Pays For Parent (CPFP), as well as CoinJoin.
Hacienda has issued an unprecedented 14,800 warning letters to Spaniards it suspects may fail to or have already failed to declare their crypto earnings in mandatory tax filings.
The Thai Securities and Exchange Commission (SEC) issued a warning to the country's investors stating that Binance is not a licensed digital asset operator in this country.
Bitfinex Derivatives announced the launch of a perpetual contract for tether gold (XAUT)/bitcoin (BTC).
A group of the world's seven major central banks (including the US Federal Reserve and the European Central Bank) has scope to set common rules and platforms for their own digital currencies that could lay the groundwork for more efficient cross-border payments, said Kazushige Kamiyama, head of the Bank of Japan (BOJ)'s department overseeing the development of a central bank digital currency (CBDC).
The Russian Central Bank will unveil its digital ruble "prototype" in December.
Coinbase joined the DeFi Alliance, an open association that provides mentorship and funding for early stage tech teams working in the decentralized finance (DeFi) sector.
Kava said it enabled institutions to earn +45% annual percentage rate (APR) on bitcoin holdings without counterparty risk.
Kanye West, Jeff Bezos, and Bill Gates are estimated to be the next big names in BTC, reported City A.M. citing online bookmakers Unikrn.
eToro has appointed Dr. Hedva Ber as Deputy CEO and Global Chief Operating Officer (COO).
NYDIG raised USD 100m of additional growth capital from strategic partners including property and casualty (P&C)-focused insurers Starr Insurance, Liberty Mutual Insurance, and other P&C insurers, joining NYDIG's existing life insurance and annuity-focused strategic partners New York Life and MassMutual.
Meitu said it acquired additional BTC 175.68 for around USD 10m, briging their total crypto portfolio to USD 100m.
Marlton issued an open letter to the Board of Directors of Grayscale Investments, advocating immediate action to address GBTC's significant discount to net asset value.
Collectively Ukrainian public officials own more than BTC 46,000 per their latest declarations and data compiled by the OpenDataBot incentive.
The Crypto Climate Accord is debuting today in order to make the crypto industry 100% renewable in energy consumption by 2030.
Rick Caruso's eponymous real estate firm will begin allowing tenants to pay rent in BTC at its residential and retail properties.
Line is working on a non-fungible token (NFT) marketplace platform.
Gods Unchained, Immutable, said that their Immutable X platform alpha launched on mainnet today.
Liga MX and the official licensee for their digital fan engagement platforms Serouno Group are working to create digital products and a new official fan engagement app.
Spot trading volumes on crypto exchanges increased by 9% in March and reached USD 3trn, per CryptoCompare.
Kraken saw four times as many new users sign up to its platform in the first quarter of this year than it did in the second half of 2020.
Last month over 3.2 million people used Upbit trading platform, up nearly three times on figures posted in January this year (1.19 million).
Millennium Management invested in Grayscale Bitcoin Trust (GBTC).
Jamie Dimon placed the legal and regulatory status of cryptocurrencies on a list of "serious emerging issues that need to be dealt with – and rather quickly."
A collective of Russian crypto and blockchain players has launched a bid to convince politicians not to pass restrictive a new set of crypto laws.
airBaltic said that it will become the world's first airline to issue non-fungible tokens (NFTs).
Tom Brady is launching an NFT platform called Autograph this spring.
Ebang International Holdings Inc. announced the official launch of crypto exchange for qualified investors to register and trade on.
bitFlyer exchange has gotten their third president in two years. The new president is Goldman Sachs alum Kuniyoshi Hayashi, who replaced the outgoing President Kimihiro Mine on March 30, they said.
ShapeShift announced support for simultaneously connecting multiple wallets.
iCE3 said they "will not return to operation" and that they "have been advised to initiate liquidation proceedings."
Coinme announced its entrance into Florida with the launch of over 300 bitcoin-enabled Coinstar kiosks located at select Winn-Dixie, Fresco y Mas, Harveys, and other grocery outlets across the state.
500.com has acquired Bee Computing in a USD 100m deal.
A new deal with Criptan will allow Spanish travelers to make claims for airline-related delays and other incidents – and receive crypto rather than fiat as compensation.
Daegu has introduced a blockchain-powered ID authentication system for users of its online and offline public services.
Michael Hlady pled guilty before a US Chief District Court Judge to conspiring to extort a startup company for millions of dollars in ethereum.
The Crypto Council for Innovation (CCI) announced their launch, stating that their mission is "to unlock the transformational promise of crypto." The alliance will support governments and institutions worldwide by informing and encouraging responsible crypto-related public policy, they said, and will also educate the public about crypto's potential to create positive change.
The chairman of the Monetary Authority of Singapore (MAS) Tharman Shanmugaratnam said: "Cryptocurrencies can be highly volatile, as their value is typically not related to any economic fundamentals. They are hence highly risky as investment products, and certainly not suitable for retail investors. MAS has issued numerous consumer advisories to warn the public of the risks of trading these products."
Facebook is testing a new QR code feature and payment links for use with Facebook Pay to make it easier for people in the US to send or request money from one another.
Digital currency asset manager and manager of Grayscale Digital Large Cap Fund, Grayscale Investments, said that chainlink (LINK) has been added to the Fund's portfolio. As of April 2, the Fund Components were a basket of 79.8% bitcoin (BTC), 17.5% ethereum (ETH), 0.8% bitcoin cash (BCH), 1% litecoin (LTC), and 0.9% chainlink.
Gnosis has launched today Gnosis Auction, which the emailed press release described as a platform that uses batch auctions to enable fair price discovery for token auctions.
CoinShares announced the launch of a new exchange-traded product (ETP), CoinShares Physical Litecoin (LITE), as the third product launched this year on the institutional-grade ETP platform CoinShares Physical.
Roger Ver has lashed out at the GoDaddy platform after his Bitcoin.com domain was listed as being for sale. He labeled the listing "fake news."
Luxury fashion brands such as Gucci are poised to jump into the world of blockchain and non-fungible tokens (NFTs), reported Vogue Business.
Sotheby's unveiled 'The Fungible' collection by the anonymous, digital artist Pak, set for auction April 12 through April 14.
NBA's Sacramento Kings basketball franchise announced that it would begin offering its playing roster, coaching staff, and backroom employees the option of receiving their salaries in BTC.
Nexo is facing a class-action lawsuit, as it has been accused of causing USD 5m worth of client liquidations after suspending the use of XRP as collateral without warning in December.
Russia is attempting to put its money where its mouth is with its latest dollar purge incentive, and will attempt to bypass Washington- and EU-imposed sanctions by developing its own SWIFT alternative.
The Russian Central Bank has issued a set of draft regulations that could have an impact on the nation's crypto and stablecoin sectors. The paper's authors argued that such "private currencies" would allow issuers to make arbitrary changes to "the economic value" of their tokens, "leading to violations of consumer rights."
WazirX has launched a non-fungible token (NFT) marketplace for Indian artists
Justin Sun has purchased one of TIME Magazine's NFTS for ETH 117 (USD 209,736). The cover is 1965's 'The Computer In Society', created by Artist Boris Artzybasheff, and this was the first time the computer was mentioned on the cover of TIME, Sun said. It will be placed in the recently announced JUST NFT Fund.
Funko has acquired a majority ownership stake in TokenWave, the developer of TokenHead, a mobile app and website for showcasing and tracking NFT holdings.
Coinbase is set to go public with two directors (Fred Ehrsam and Fred Wilson) who are members of the audit committee and are major shareholders, while one was a founder.
Tobi Lutke has turned to decentralized finance (DeFi) Twitter for ideas on the platform's potential role in the DeFi space.
United Russia is set to use blockchain technology in upcoming voting ahead of elections in the Chechen Republic.
A Chinese woman has reportedly been catfished by crypto scammers on dating apps, as cases of crypto fraud on dating platforms in East Asia begin to climb.
The British Financial Conduct Authority (FCA) has warned that fraudsters are using the details of firms they authorize to try to convince people that they work for a genuine, authorized firm.
Jay Clayton told CNBC that bitcoin (BTC) was not a security before he joined the SEC, but that it doesn't mean it shouldn't be regulated, and that regulation of the asset will come.
A Spanish financial regulator has clamped down on public-space bitcoin and crypto ads after a series of campaigns found their way onto billboards in major cities, including the capital Madrid. Going forward, crypto advertisers will have to obtain CNMV approval for their advertising activities or face fines of up to USD 353,000. One domestic crypto exchange has recently run a billboard campaign with the slogan: "The revolution has just begun. Welcome to bitcoin."
3iQ Corp and CoinShares announced that they will launch a new exchange-traded fund (ETF).
South Korean prosecutors have sold off a bitcoin haul they had been in possession of since a bust in 2017. The sale raised over USD 10.8m, but the funds – some BTC 191 – had been worth a mere few thousand dollars when they were seized.
The Tezos Foundation has invested in Draper Goren Holm.
Mark Palmer initiated coverage of Microstrategy on Thursday with a "buy" rating and a USD 850 price target.
North Korean hackers held the Bithumb to ransom over hacked data and customer funds, a United States security report has found.
Bitcoin mining difficulty, or the measure of how hard it is to compete for mining rewards, has reached a new all-time high today of 23.14 T, rising 5.82% from the previous level recorded two weeks ago.
Interest in China's digital yuan could in part be driven by the surging price of bitcoin, said Wang Xin, the central People's Bank of China (PBoC) research bureau director.
Decentraland (MANA) has added usability with Ethereum (ETH) Layer 2 project Polygon (previously Matic Network) to address the high gas fees issue plaguing Ethereum.
12 institutional funds, managed by Morgan Stanley, may have exposure to bitcoin (BTC) indirectly through cash-settled futures or indirectly through investments in Grayscale Bitcoin Trust, the bank said in a filing on March 31.
BlackRock has already invested in BTC futures on CME, per a regulatory filing. Aggregate notional amount or contract value on trade date stood at USD 6.1m, while unrealized appreciation reached USD 360,457, it added.
Prescription Songs will be offering its roster of songwriters and producers the option of payment in BTC.
Blockchain.com said that it will be rolling out support for native SegWit in the Blockchain.com Wallet across all platforms (iOS, Android, and Web) later this month.
OpenSea said it will be supporting trading via Immutable X, a gas-free layer-2 protocol for Ethereum NFTs.
Julian Edelman announced the launch of his NFTs in collaboration with Superdigital.
Coinbase Ventures invested an unspecified sum in Acala, "the all-in-one DeFi hub" of Polkadot (DOT).
Blockcap said that Saifedean Ammous will serve as a strategic advisor to the company. Ammous is best known for authoring The Bitcoin Standard.
Aave Ventures (and others) invest into derivatives CEX Delta Exchange, closed a $5 million round in the form of a sale of its DETO token which will launch today.
Kava got ready to release major V5 upgrade but failed to reach quorum on governance.
Prop #40 to upgrade to Kava 5 did not pass as voter quorum was not reached. As a result, Kava didn't upgrade today.

Kava is a truly decentralized DeFi platform, today is a testament to that. $KAVA holders must vote for the software to upgrade

Next upgrade prop will be out today pic.twitter.com/2jXMhv0Kkc

— Kava Labs (@kava_labs) March 31, 2021
Moonbeam raises $6 million to develop its Ethereum "sidechain" on Polkadot
The President of the European Central Bank (ECB), Christine Lagarde, has stated that European Union finance chiefs could approve the launch of a digital version of the euro in summer this year.
Enjin (ENJ) have sold out their USD 18.9m private sale for Efinity, an NFT blockchain made for games, apps, enterprises, and creators, built on Polkadot (DOT).
imToken announced the completion of a USD 30m Series B financing led by Qiming Venture Partners.
CoinShares announced interim financial results of Q4 of 2020: trading gains generated by CoinShares Capital Markets of GBP 5.2m (USD 7.17m), an increase of 116% on Q4 2019.
Deribit has launched a bitcoin (BTC) implied volatility index called DVOL to help traders assess the market's mood.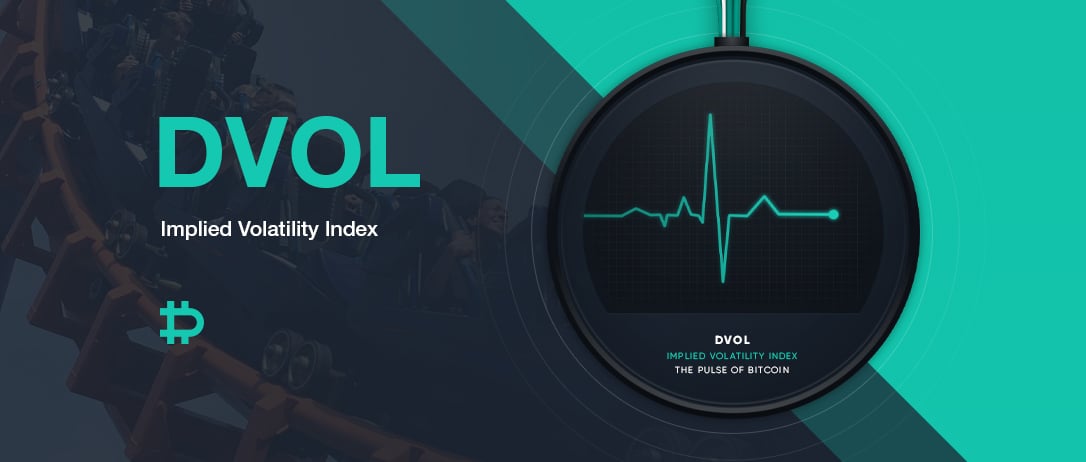 Liquity Protocol raises $6M from Pantera and other big players.
Liquity has raised $6M in Series A funding led by @PanteraCapital.

Read the full announcement here: https://t.co/OhqrKT8N9x

— Liquity (@LiquityProtocol) March 29, 2021
Blockstream announced the launch of Blockstream Mining Note (BMN), a security token that expands exposure to bitcoin mining to more investors, by providing non-US qualified investors access to hashrate generated at Blockstream's mining facilities.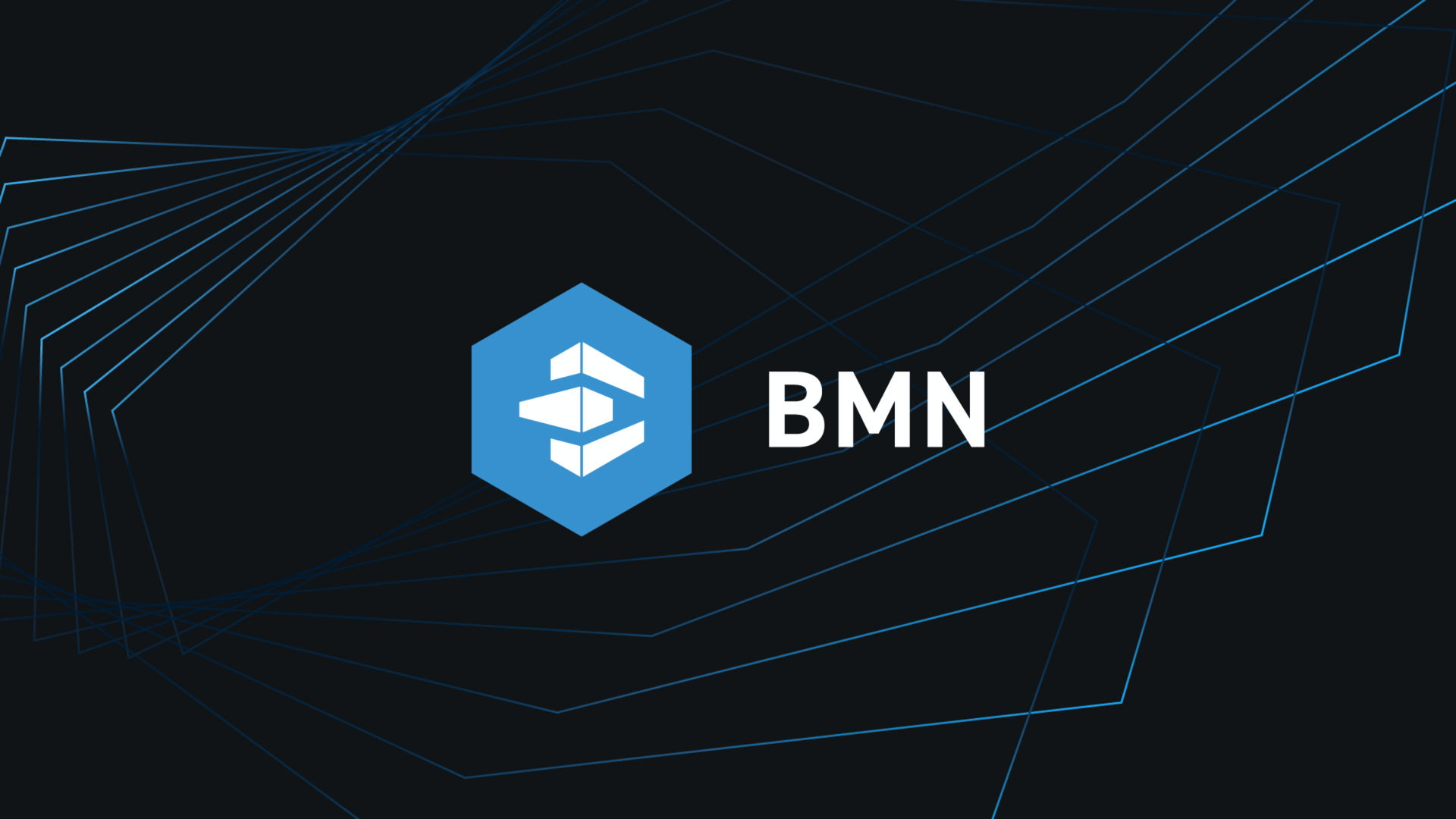 Cryptobuyer has been rocked by the news of the death of its founder and CEO Jorge Luis Farías from coronavirus complications.
The HUMAN Protocol Foundation announced in an emailed press release that it will be leveraging ChainLink (LINK)'s infrastructure to launch new, decentralized oracles that will enable the autonomous distribution of tasks and payments for HUMAN-powered work pools across Ethereum (ETH), Polkadot (DOT), and Solana (SOL) blockchains.
Baidu has been showing off the speed of its XuperChain open-source blockchain protocol development kernel, named Open Atom (literal translation), works in a manner not unlike a Linux kernel, and can launch a blockchain protocol application in "under 10 minutes." The company has donated the code to an open-source repository.